Live On Stage in Temecula

Theater, Concert and Dance Performances in the Inland Empire
What's Up? Temecula brings you everything you need to know about live performances all over Temecula and the Inland Empire. We're your guide to the hottest tickets in town!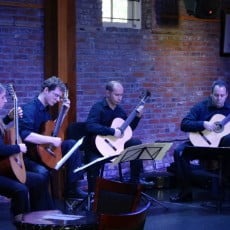 When the California Chamber Orchestra's Robert Culverhouse, Jr., partnered with Dana Zimbric, the Chamber's Artistic Director and Conductor, to continue the already successful Classics at the Merc series in 2011, they wanted to continue creating opportunities for local audiences to experience classical music in a more personal way.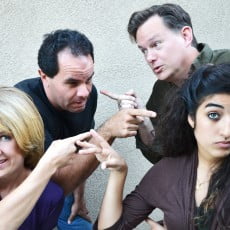 When Whose Line is it, Anyway? premiered on ABC in 1998, Drew Carey and cast introduced America to a form of unscripted comedy unlike anything else on TV. Now Inland Empire residents can not only see but also participate in the same kind of hilarious interactive entertainment, as PsuedoRandomNoise (PRN) brings "ImproVACATIONS!" to Old Town.