Annie Jr. Brings Musical Family Fun to Temecula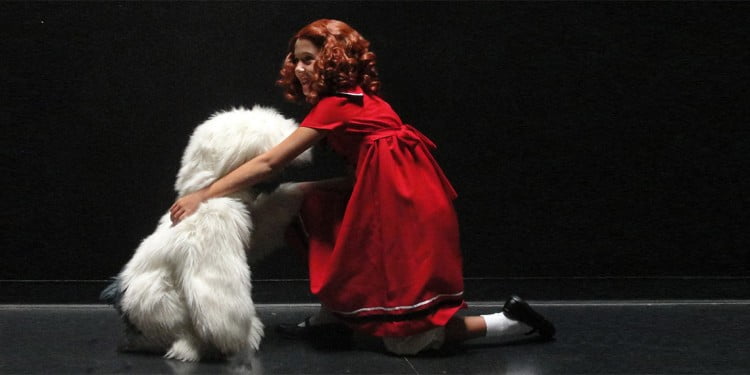 The sun will come out on Friday, August 15th, as the Ivy Players bring children's musical, Annie Jr., to the Old Town Temecula Community Theater.
The Ivy Players, the first non-ballet performing arts group for the Inland Valley Classical Ballet Theater (IVCBT), a registered 501(c) 3 Arts & Education Not-for-Profit Corporation, is the first offering in the expansion of IVCBT to other facets of the performing arts.
"We have found that many of the studio students and families have diverse interests and talents in the performing arts," Annie Jr. Director, Missie Van Bebber, said during a recent interview. "To meet their needs and to be a full performing arts academy, we are expanding our program to include acting, improv, musical theater and other dance genres."
With their first non-ballet production, the Ivy Players bring to life the classic story of the lovable curly-haired moppet and her quest to find a home. Though it retains the songs and spirit of the original musical production, Annie Jr. has been modified to appeal to a younger cast as well as viewers of all ages.
"Annie Jr. is an adaptation of the original production that is musically scored for adolescent voices," Van Bebber said. "The junior adaptation runs about 70 minutes (with an intermission the show runs an hour and a half) and is a perfect performance length to captivate the attention span of a younger audience."
The Ivy Players held open auditions to find their leads, but due to the fact that this was their first production, they knew that some of their aspiring actors may be unfamiliar with the process of casting a show of this magnitude. To meet this concern, the Ivy Players held an audition workshop for first-time thespians.
"We introduced the actors to theater terminology and they went through a mock audition process," Van Bebber said. "We have about twenty performers that this will be their first stage performance, but we also have some very tenured and talented young performers that came out to be a part of this production."
With cast members from the Temecula Valley as well as Corona, Riverside and even Victorville, Van Bebber scoured the county to find the perfect young actors to fill the iconic roles.
For the role of Annie, Van Bebber chose Joelle Claire Davis (opening cast) and Ashlen Bullock (closing cast) who both bring with them talent and experience.
"Joelle not only came in and auditioned; she was a director's dream as she did not just sing she performed. She knows how to tell a story and captures the audience's attention with her voice and acting," she said." Ashlen is a very tenured and talented young performer, having received several lnland Theatre League (ITL) and National Youth Arts awards and nominations, including the ITL Founders Award."
For the role of the wealthy businessman, Oliver "Daddy" Warbucks, Van Bebber chose relative newcomer but natural, Sam Waisman.
"Sam was only recently introduced to musical theater but, with his powerful voice and stage presence, he has been cast in several lead roles," she said. "We have a very talented cast. Every member has worked very hard to create this show."
Perfect for a family outing in Old Town, Van Bebber is sure that Annie Jr. will leave audiences singing their way to "Easy Street."
"We are very excited about this production and a lot of attention has been put into even the smallest details," Van Bebber said. "Annie Jr. is an American classic with very memorable songs that will leave you humming them on your way home."
The Ivy Players present Annie Jr.
August 15 at 7:00 pm and August 16 at 2:00 pm (opening cast)
August 16 at 7:00 pm and August 17 at 2:00 pm (closing cast)
Old Town Temecula Community Theater