Temecula Remembers the Heroes and Victims of 9/11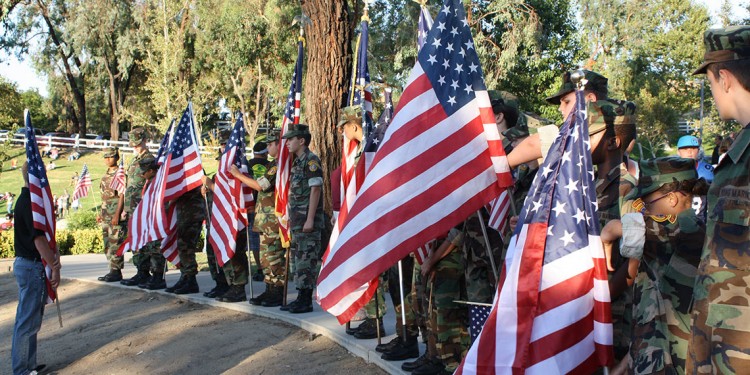 O
n September 11th, 2001, our country changed forever.
On the 14th anniversary of that tragic day, the City of Temecula Community Services Department is providing the community a way to come together and remember the thousands of innocent lives lost as well as pay tribute to the first-responders and countless other heroes who displayed unwavering bravery and strength amid an unfathomable crisis.
From 6:00 to 7:30 pm at the Temecula Duck Pond, the City's annual 9/11 Remembrance Ceremony offers guests a chance to hear inspirational words from City leaders, enjoy a musical performance by Resonate, and take part in the candle lighting ceremony in honor of the victims of our country's darkest day.
Attendees will also have the opportunity to leave a message in a 9/11 Remembrance Journal and a 9/11 keepsake will be given out to the first 250 guests. Light refreshments will be served.
With the events of 9/11 still fresh in our memory, our thoughts and prayers are always with the victims and their families as they still struggle to recover and heal. Everyone here at What's Up? Temecula thanks not only the heroes of Ground Zero, but also all of the police, firefighters, military and other heroes who have chosen to devote their lives to keeping us safe.
We will never forget.