The Inland Empire Celebrates Memorial Day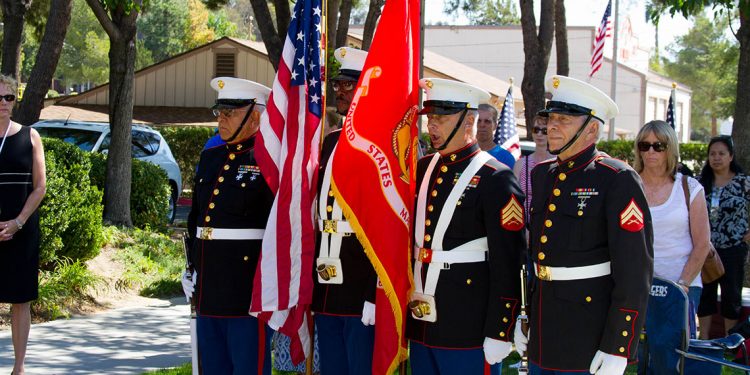 Between the family picnics, weekend car trips, and neighborhood barbeques, it's important to remember that Memorial Day is much more than a day off from work.
Not to be confused with Veterans Day, which honors all military, past and present, Memorial Day is observed in remembrance of the men and women who died while serving their country.
Memorial Day originated as Decoration Day in 1868, following the American Civil War, as a day to decorate the graves of those who died in the war. The date of May 30th was chosen by Major General John A. Logan, due to the fact that the mid-spring date would guarantee plentiful flowers in bloom.
A century later, the Uniform Monday Holiday Act of 1968 was passed and Memorial Day became one of four federal holidays placed on a Monday, as opposed to a chosen annual date, to make for a more convenient three-day weekend observation.
Though no longer the traditional date, Memorial Day will once again be observed on May 30th this year, as it falls on the last Monday of the month. Throughout the Inland Empire, individual cities will be holding their own remembrances and activities in honor of our country's fallen heroes.
City of Temecula "Letters Home" Veterans Memorial
Time: 8:30 am – 9:30 am
Location: Temecula Duck Pond
Event: Join the Mayor of Temecula and other city officials for the annual "Letters Home" Memorial Day event. The Southwest Women's Choir will be performing and the Temecula Valley Young Marines will perform the Color Guard. Flowers and flags will decorate the pond's "Letters Home" memorial, designed by artist Chris Pardell. Light refreshments will be served.
City of Murrieta Memorial Day Ceremony
Time: 8:00 am – 9:00 am
Location: Town Square Park (Behind City Hall, Corner of Kalmia Street and Jefferson Avenue)
The City of Murrieta will pay tribute to fallen servicepersons with a short, solemn ceremony at their unique veteran's memorial; a granite obelisk which stands above a series of walls depicting dramatic imagery of the men and women who have served and sacrificed in our nation's defense.
City of Menifee Memorial Day Remembrance Ceremony
Time: 10:00 am – 12:00 pm
Location: Menifee Veterans Memorial at Wheatfield Park, 30627 Menifee Road
Join the City of Menifee for a morning of remembrance and celebration including guest speakers and presentations, memorial flag placing and a family picnic and games.
The public is invited to all of the above-mentioned Memorial Day events and are urged to arrive early, as parking is limited. Check the official websites for each city for more information.