Temecula Duck Pond Celebrates Sister Cities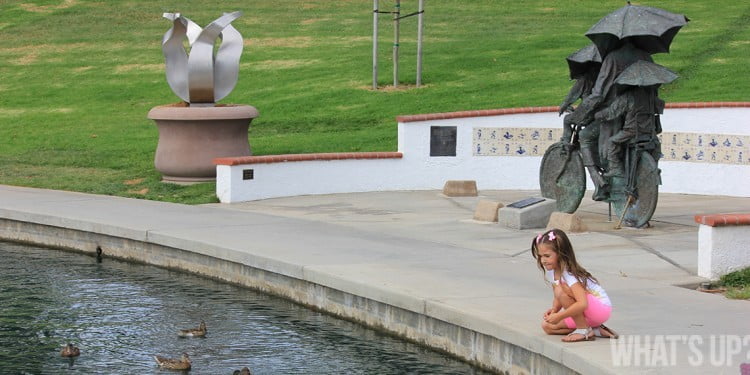 It's been twenty years since Temecula became sister cities with Daisen-Nakayama, Japan, and Leidschendam-Voorburg, Netherlands, and for those who have visited the Temecula Duck Pond lately, you've probably noticed the beautiful renovations celebrating the anniversary of the two-decade intercultural relationships.
"We wanted to create a space that hopefully our citizens would appreciate and realize represents our long-standing friendship with these cities," Robin Gilliland, Recreation Supervisor for the City of Temecula, said during a recent interview.
As a sister city, the community of Temecula is given unique educational opportunities about a culture much different from their own.
"Our exchanges have included the fine arts, musical productions, international festivals, teacher exchanges and cultural art exchanges that are on display within our city," Gilliland said. "These city-to-city exchanges continue to bridge cultural, political, and socio-economic differences today and will continue to do so long into the future."
The reimagining of the duck pond space honors the traditions and beauty of Japan; including distinctly unique Japanese architecture, Japanese plants and sculptural representations of the country's artistic style.
To commemorate their connection with Leidschendam-Voorburg, two large stainless steel tulips by Dutch artist Jeroen Stok were added last year; flanking the mother and child bicycle statue by Voorburg resident Franz Kokshoorn.
In addition, a new plaque celebrating the 20th anniversary of the sister cities program stands at the entrance of the garden.
Residents may also notice improvements to the overall landscaping around the duck pond, making it complimentary to the new Japanese and Dutch structures.
A constant community family favorite, the Temecula Duck Pond is now not just a wonderful place for a leisurely stroll or a fun family outing. It's also a stunning tribute to our friends across the globe.
"We, at the City of Temecula, pride ourselves on providing quality parks and facilities for our citizens to enjoy," Gilliland said. "We love the small town feel and aspire to keep it that way.  The quality of life for all who live here is our top priority."
Temecula Duck Pond
28250 Ynez Rd, Temecula, CA 92591