Galway Downs Presents the October Equestrian Fest and Haunted Horse Afterparty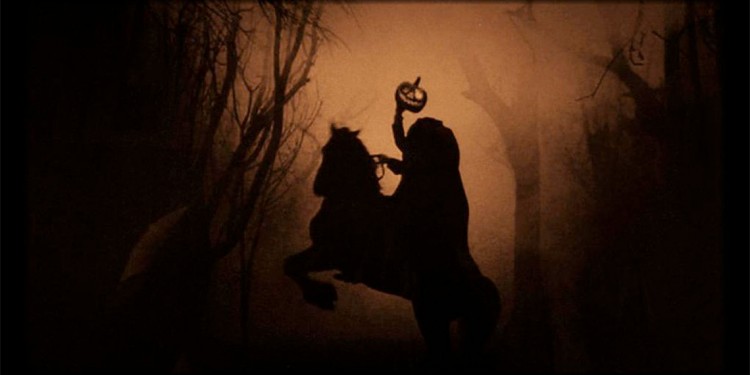 Put a few horses in your Halloween this season as Galway Downs presents the inaugural year of their Fall Equestrian Fest and Haunted Horse Afterparty.
For those who have had the chance to see a polo match at Galway Downs in Temecula, you know what a breathtaking venue the facility really is and the event team has taken special care in combining the location's exquisite beauty with autumn family fun.
"Galway is opening their doors to all of our spectacular events and we feel a good way to get it started is with Temecula's best fall festival," Tanya Hadlick, Galway Downs Event Director said. "When you arrive, the scenery will be that of a great fall festival with huge shade trees everywhere, beautiful lawns for a picnic, a vendor market with everything from produce to karate demonstrations, horse events going on all around you and so much more."
The Equestrian Fest is truly an event for all ages to enjoy. For younger festival-goers ages 16 and under, a $30 wristband can be purchased for unlimited rides and activities throughout the day.
"The kids can enjoy a giant bounce house, a trampoline, a giant 60 foot obstacle blow up, pony rides, a petting zoo, a mini corn and hay maze, a kid's tractor ride, kids games, a pumpkin patch and more," Hadlick said. "Kids with wristbands even get a free pumpkin, under 5 pounds. It is a festival primarily geared towards the little ones but is an entire family event. It will definitely be enticing for everybody."
Grownups will have the chance to have some fun of their own, wandering the wide array of vendors and displays throughout the grounds and enjoying Galway Downs' free afternoon entertainment.
"Parents can check out our huge vendor market, where we will have a few small car and bike shows, have a bite to eat, or a cold beer or just find a spot under a nice shade tree and watch some of our amazing horse exhibits," Hadlick said.
If you get a hankering for some harvest fare, everything from BBQ delights to healthier options will be available and, of course, fair food favorites including ice cream, hot dogs and kettle corn for the kids. Beer and wine will also be available for purchase for those that want to sip some Merlot while watching the kids have the time of their lives.
The October Equestrian Fest takes place Saturdays and Sundays throughout the month, from 11:00 am to 5:00 pm, with a polo match as the highlight of each afternoon, at 3:00 pm.
Though the Galway Downs daytime event is scare-free, there is another, more frightening option.
On the evenings of October 18th and 25th from 6:00 to 10:00 pm, and Halloween night from 6:00 to 11:00 pm, Galway Downs is hosting the Haunted Horse After-party, a scream-filled event for anyone 12 years and older. Hadlick and her team hired the best in business to promise state-of-the-art scares.
"We have a highly accredited Los Angeles production designer that has put together a Haunted House and Barn along with a Haunted Hayride throughout the equestrian facilities," Hadlick said. "That will be followed by a party in the barn featuring some top name DJ's and MC's for some crazy dancing. We also promote coming in-costume as we will be having a nightly costume contest."
In accordance with the equestrian theme of the downs, the Haunted Horse Afterparty will feature an appearance by the most terrifying figure on horseback, the Headless Horsemen.
The $35 ticket price for the nighttime event includes the evening horse shows, unlimited trips to the haunted house and barn and rides on the haunted hay ride, as well as dance party admission.
Whether it's a day with the little ones at the October Equestrian Fest or an adult night out at the Haunted Horse Afterparty, the Galway Downs autumn festivities, as well as their future events, are new traditions certain to entertain the community for many years to come.
"Galway Downs is a wonderful equestrian facility that is very family-friendly and we want everyone to come out to see what the venue has to offer and enjoy themselves thoroughly," Hadlick said. "There will be so much going on over the next year at the facility and we want everyone in our communities to be able to experience all that we have in store."