Build Your Own Boat Regatta Docks in Temecula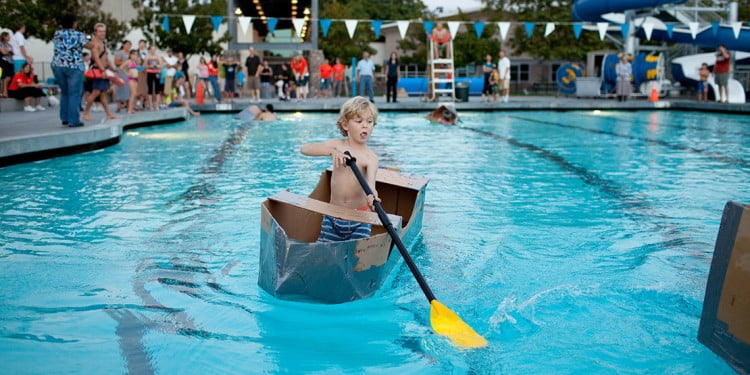 Friday night family fun takes to the high seas, metaphorically speaking, as the Build Your Own Boat Regatta floats back into the Community Recreation Center in Temecula.
On Friday, August 22nd from 6:30 – 9:00 pm, families will once again build and captain their own boats, then attempt to sail them in the recreation center pool.
"It's a fun a very popular event each year," Dawn Adamiak, City of Temecula Recreation Supervisor said.
Now in its fourth year, the rules for this year's regatta will be a little bit different than years past. Each family will need to build a two-man vessel. Each boat will need a Captain, who must be under 18 years of age, as well as a First Mate, who must be over 18.
Each family will be given a secret list of supplies to construct their ship within the hour and a half timeframe, before testing them out and seeing if they are as seaworthy as they are original.
"We will parade out to the pool deck where families will captain their boats against each other for the boat regatta title," Adamiak said.
Families will race their cardboard canoes against other entrants for a chance to take home the regatta trophy and bragging rights for a full year.
The cost for this event is $10 per boat and registration fills up very quickly. If your family would like to build more than one boat, you must register accordingly. For more information and to sign your family up for the fun, visit the City of Temecula website.
Whether you are determined to take home the regatta championship trophy or just looking for an interactive activity for the whole family, the City of Temecula's Build Your Own Boat Regatta is a sure fire way to let the fun set sail.
Build Your Own Boat Regatta
Temecula Community Recreation Center
August 22 from 6:30 – 9:00 pm