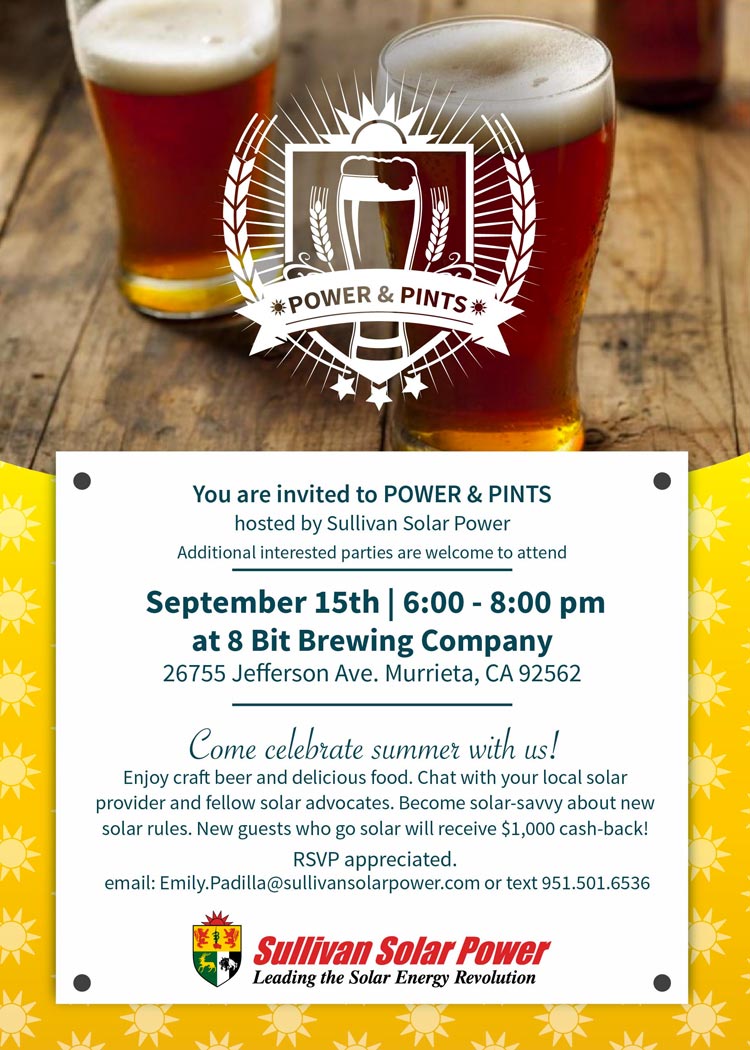 Celebrate Summer at the Temecula Valley Power & Pints event on Thursday, September 15th, 2016 from 6 pm to 8 pm at 8 Bit Brewing Company, located at 26755 Jefferson Ave, Murrieta, CA 92562.
This is a free event to enjoy Temecula Valley's newest brewery. Interested parties can also learn about the upcoming changes to Southern California Edison.
Free drinks and free food make for an evening of pure fun.
RSVP appreciated: text Emily Padilla at 951.501.6536 or email Emily.Padilla@sullivansolarpower.com